Sunday - Player Match-Up Board
Take a look at Sunday's Player Match-Up Board for the Point Guard and Center positions. Stats and rankings provided are purely situational.
You can access the full version of our site for $7.95/mo (26¢/day)
- Cancel online at anytime, no strings attached -
Enjoy & and good luck tonight !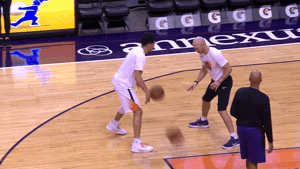 #NBAPlayerPropBetting #NBAPG #NBASF #NBASG #NBAC #NBAPF #DailyFantasyBasketball #DailyNBALineupsData #DailyNBALineupsTools #NBADailyFantasyBasketball #NBATeamMatchupSheets #NBAPlayerMatchupBoard #NBALineupOptimizer #CharlotteHornets #IndianaPacers #PhoenixSuns #MinnesotaTimberwolves #LosAngelesClippers #SanAntonioSpurs